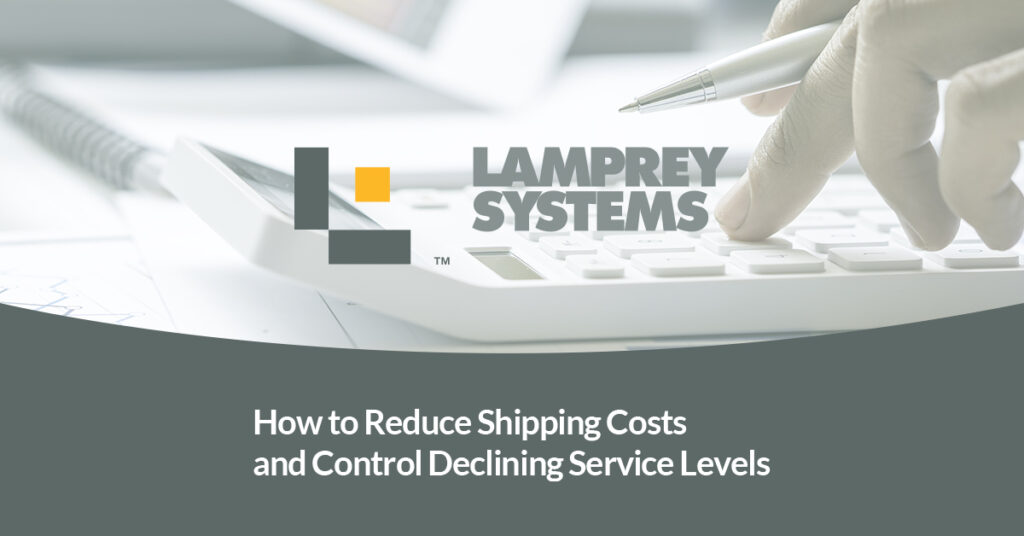 You Could Be Saving Money on Shipping Costs
Cost savings and efficiency in all aspects of operations are top-of-mind for organizations right now. Many are finding that, while the cost of shipping continues to grow year over year, service performance recently declined—significantly, in some cases.
Lamprey Systems has been helping clients in this difficult position for years, and we know front-to-back how to help you spot those opportunities and make improvements.
Download our eBook to learn how to:
Reduce shipping costs
Get control over declining service levels
Monitor shipping costs at a high level
Identify and dispute shipments delivered past the guaranteed service commitment
Get end-to-end visibility into your entire shipping program
Identify obscure opportunities for improvement