fedex and UPS package auditing
Optimize your shipping
In 2002 Lamprey Systems was the first company to offer small and enterprise businesses alike a unique package audit solution using efficient data driven technology that monitors all weekly shipment activity and enables its clients to electronically submit direct claims to FedEx and UPS. Over the past several years Lamprey Systems has continued to develop new package auditing technology as well as pioneer a unique secondary claims process that has helped increase recovery by over 30%. Additionally newly developed optimization tools and reporting capabilities has helped Lamprey Systems' clients take full advantage of cost reductions through more informed based shipping decisions.
The Small Package Auditing Process
Saving time, money, and headaches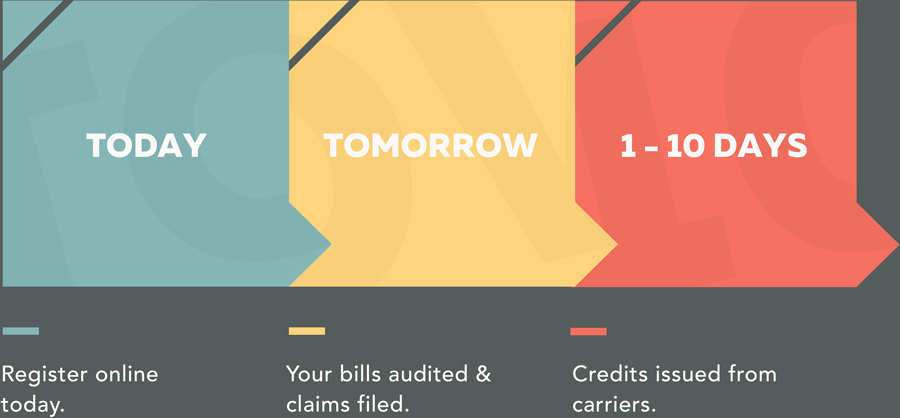 fedex & ups package audit
For any business size. Get started in just 5 minutes
1. Why it Matters to Your Business
See an immediate reduction in UPS and FedEx spend while gaining actionable insights into shipping habits with no additional effort. On average Lamprey Systems' small package audit clients save 3-5% on their small package shipping spend through the ongoing audit process and an additional 5-10% savings through shipment optimization.
2. How?
LampreySPA software analyzes every package and all associated charges within 24hours of downloading the client FedEx or UPS invoice. Claims are immediately submitted for all carrier service failures (late packages) and overcharges directly to UPS and FedEx. After a proprietary secondary follow up process, refunds are issued by the carriers directly to the clients' current or future invoice. All refunds are verified before any Lamprey Systems invoice is ever generated.
3. What Makes Us Different?
Lamprey Systems goes beyond the typical one-way audit dialogue by first addressing its clients' needs upon setup and throughout the entire relationship. UPS and FedEx are constantly changing their shipping processes and rate calculations making it challenging for its customers to adapt. Lamprey Systems' clients have the benefit of a two-way relationship to help minimize these changes with the added knowledge of benchmarking data from over one thousand shipping clients in over fifty plus industries.
4. Guaranteed ROI for Your Business
Lamprey Systems has zero impact on shipping operations and provides supply chain managers and teams an additional free resource for assistance on all shipping decisions. Fees are solely 50% of dollars refunded by UPS and FedEx as a result of claims submitted via the auditing process. This does not include additional savings received through shipment optimization. Let Lamprey Systems partner with you today!